Are you thinking about updating your UX portfolio and you now look for some design trends and inspiration? 
 Or maybe you are new to UX portfolios and you want to create your very first one? 
 UX portfolios are basically résumés for designers. They are used by designers to showcase their work, skills, knowledge and communicate their point of view and designer philosophy.  
 An ideal UX portfolio should:  
Feature your best work 
Provide a downloadable resume 
Include your contact information (email, social media) 
Mention the tools and platforms you are proficient in and like to work with 
 With these things in mind, let's see some of our favorite portfolios and meet the designers behind each of them.
1. Johny Vino 
> Website 
> LinkedIn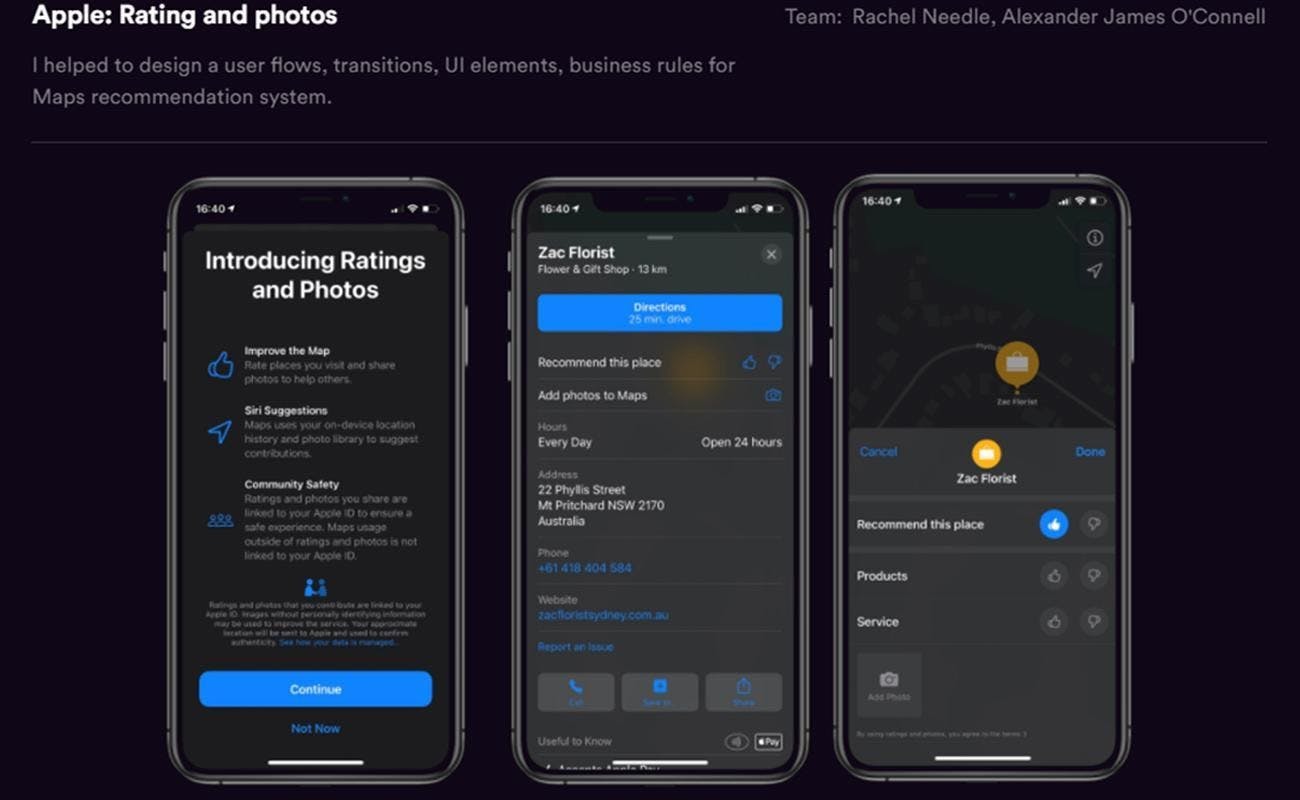 Johny Vino is a UX and UI product designer, who focuses on intuitive interaction design. He's using a human-centered approach and simplicity. Johny likes to craft beautiful interfaces for web and mobile apps, and his aim is to translate a company's vision into a simple yet beautiful and user-friendly environment. 
2. Ljubomir Bardžić 
> Website 
> LinkedIn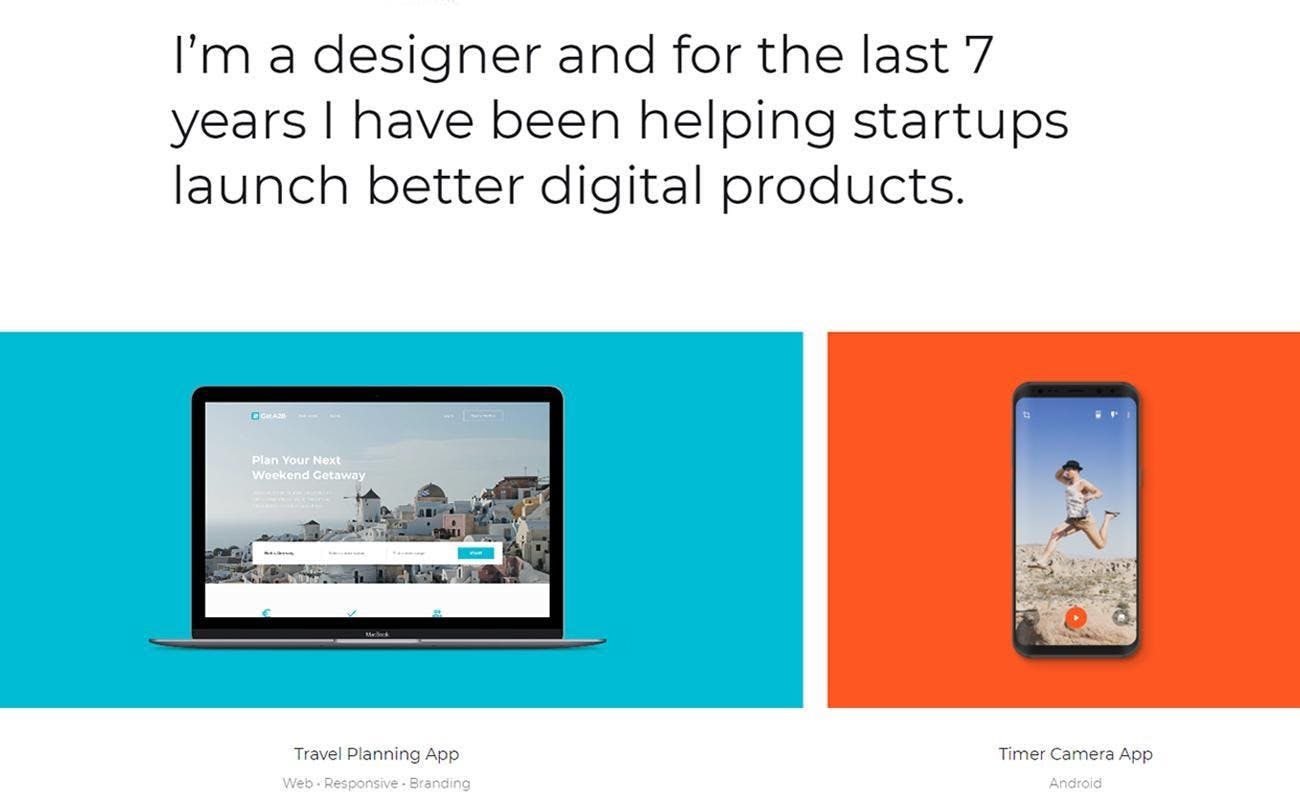 Ljubomir Bardžić is UI/UX freelance designer and an Adobe Certified Expert. Ljubomir likes to limit himself during the design process, thus creating the incentive to find breakthroughs in unconventional ways. And that's exactly how he manages to deliver beautiful interfaces for a number of mobile apps. 
3. Misono Yokoyama Allen 
> Website 
> LinkedIn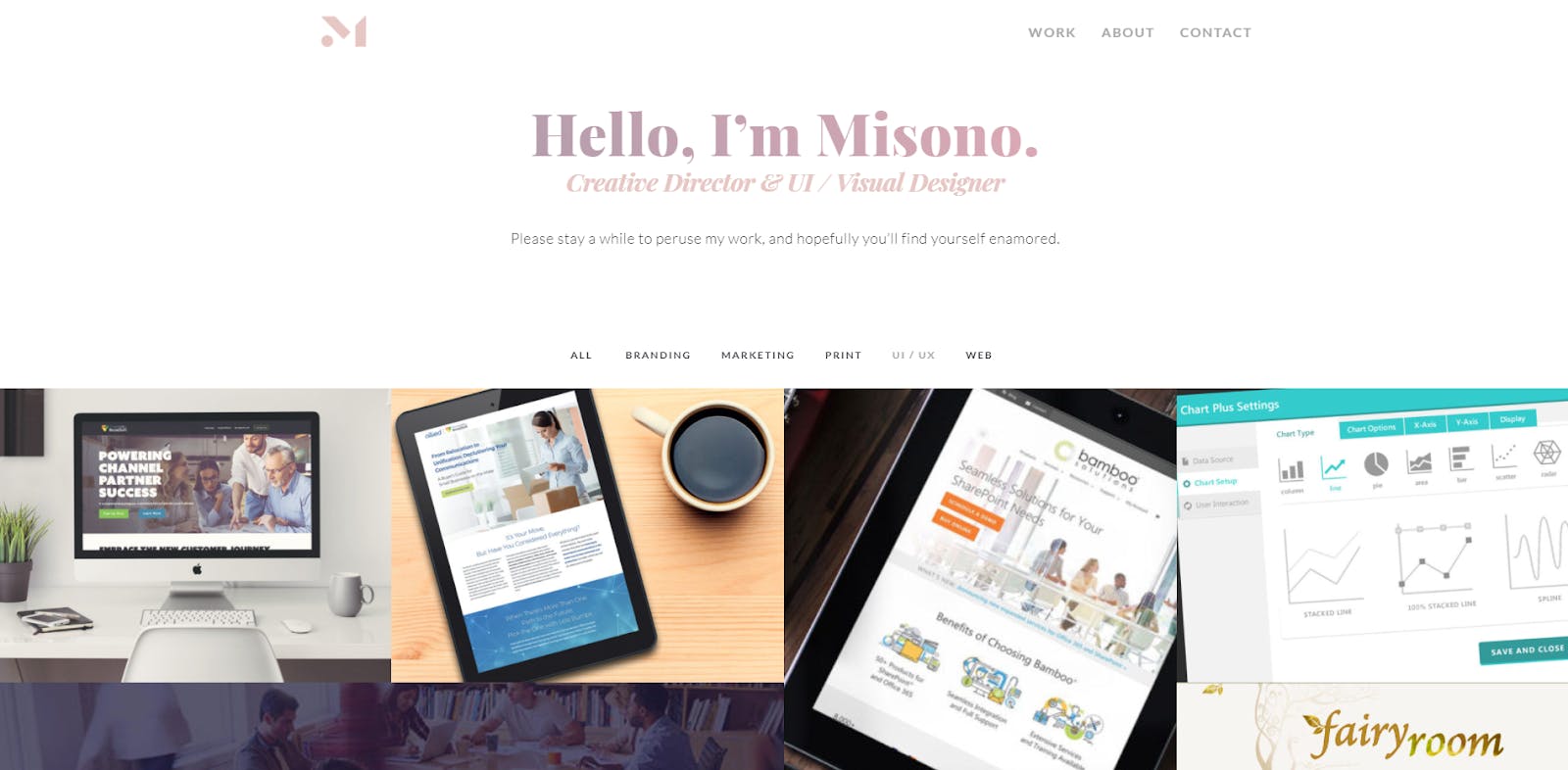 Misono is a designer from Virginia. Her works consist of projects in graphic design and user experience. She has also led and managed design teams at Fortune 500 companies. As a designer, she is keen on taking ownership of the end-to-end process and seeing the design project come to life. She is fascinated by beautiful typography and clean semantic markup.  
4. Austin Knight 
> Website 
> LinkedIn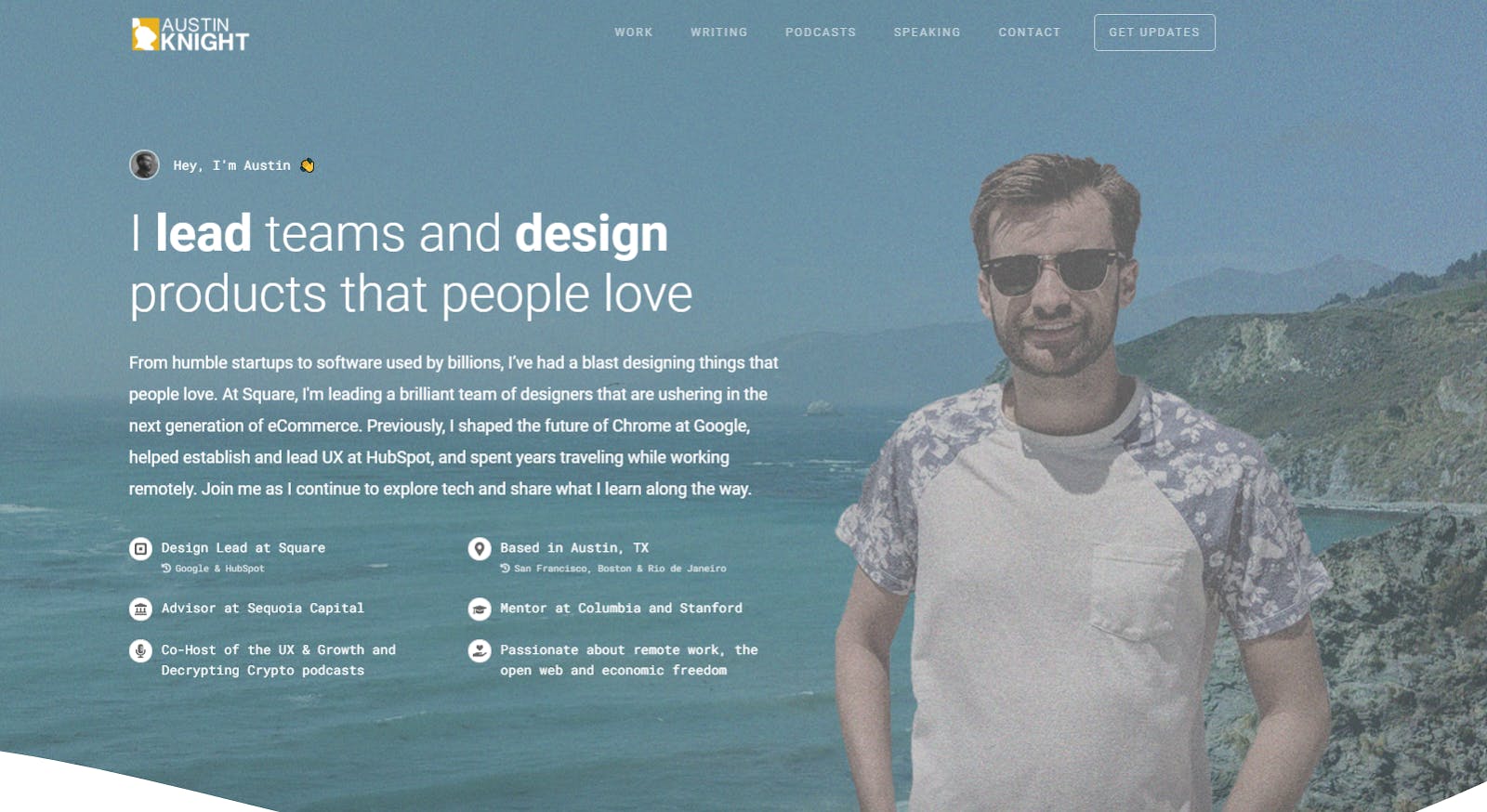 Austin Knight is a Lead Designer at Square and has previously worked with Google and Apple in shaping many products that users love. Additionally, he is a mentor at Columbia and Stanford, and a co-host of the "UX & Growth", and "Decrypting Crypto" podcasts. 
5. Mahsa Keyhani 
> Website 
> LinkedIn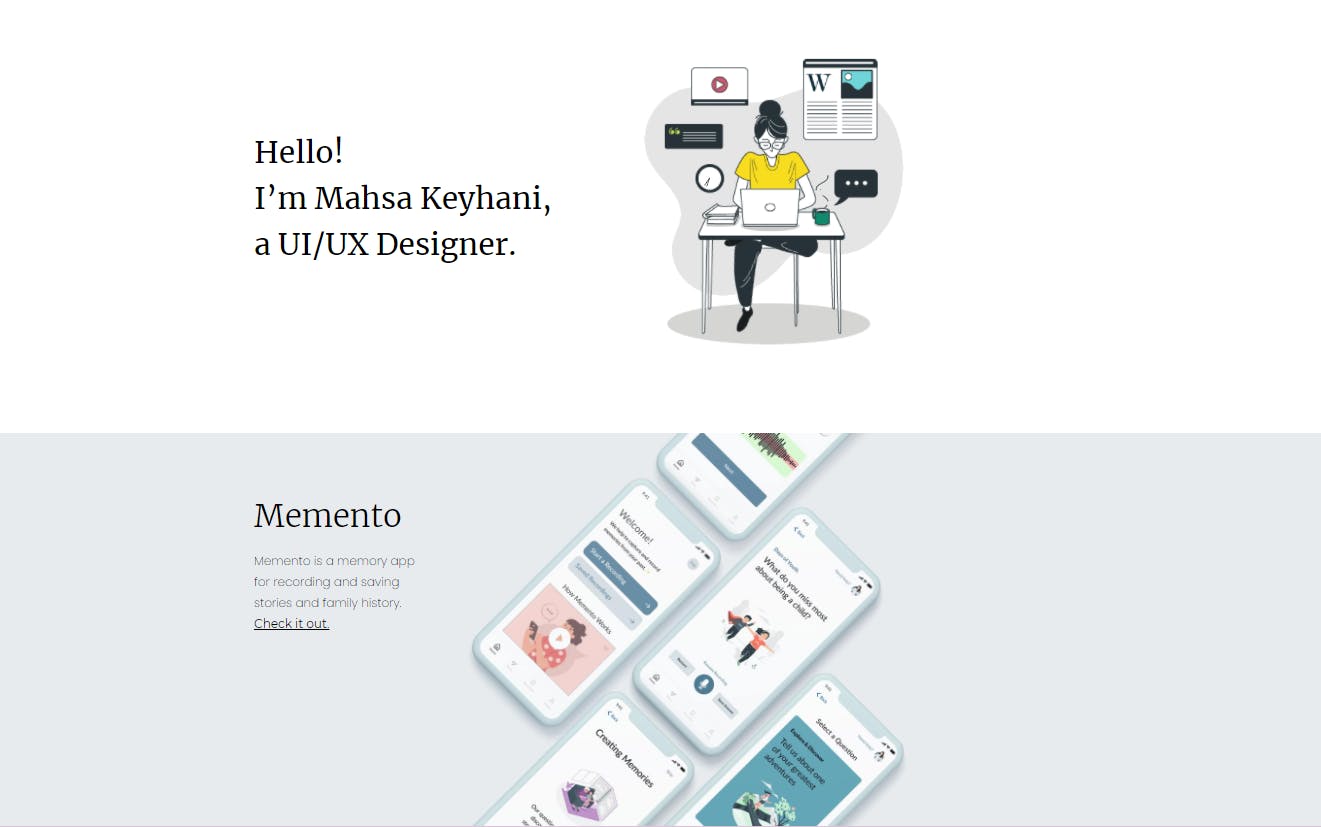 Mahsa is a UI/UX designer based in Zürich, Switzerland, with a background in Psychology. She is passionate about designing interfaces that users will enjoy and love while using the product. Masha is a self-taught designer and has learned the UI/UX concepts and processes through online courses, workshops, and books. 
6. Vandana Pai 
> Website  
> LinkedIn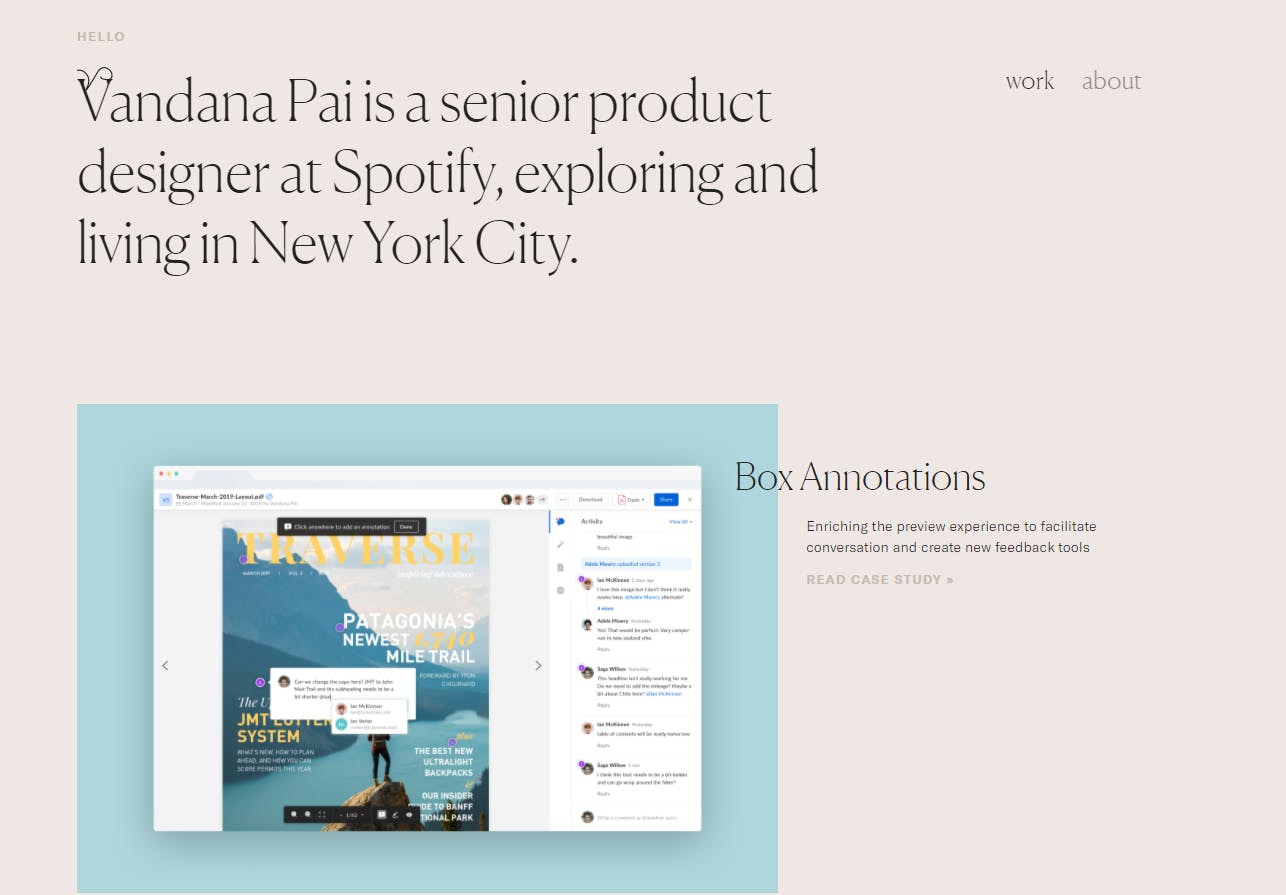 Vandana is a Senior Product Designer at Spotify in New York. She loves connecting with people and working with an inspiring team. Vandana's personality permeates her portfolio, through its calm and relaxing feel and the carefully selected typography and color palettes.  
7. Simon Pan 
> Website 
> LinkedIn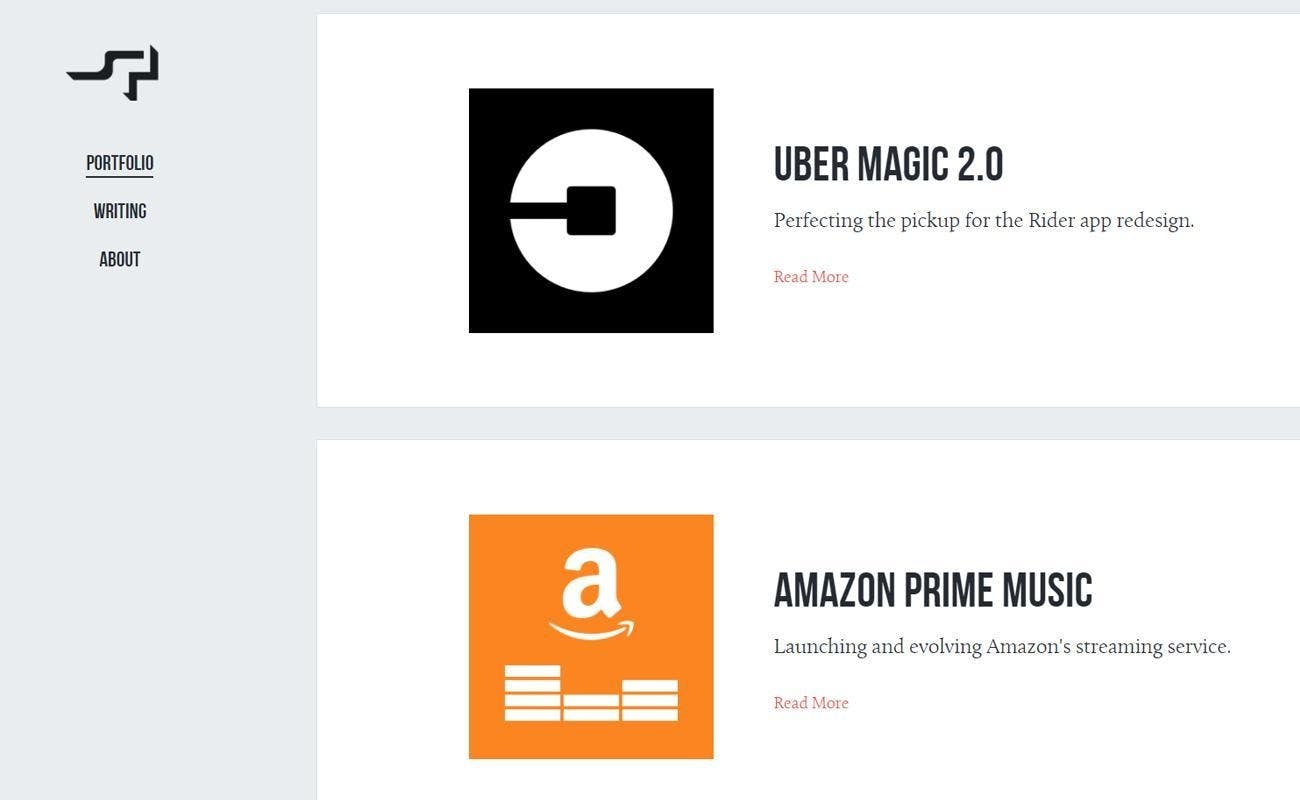 Simon Pan is a Staff Designer at Google. In his career, he's responsible for redesigning the Uber pickup experience, improving Medium's story discovery experience, co-leading the design of the Amazon Prime Music service, and leading the design of the London Barclays Bikes app. 
8. Shawn Weston 
> Website 
> LinkedIn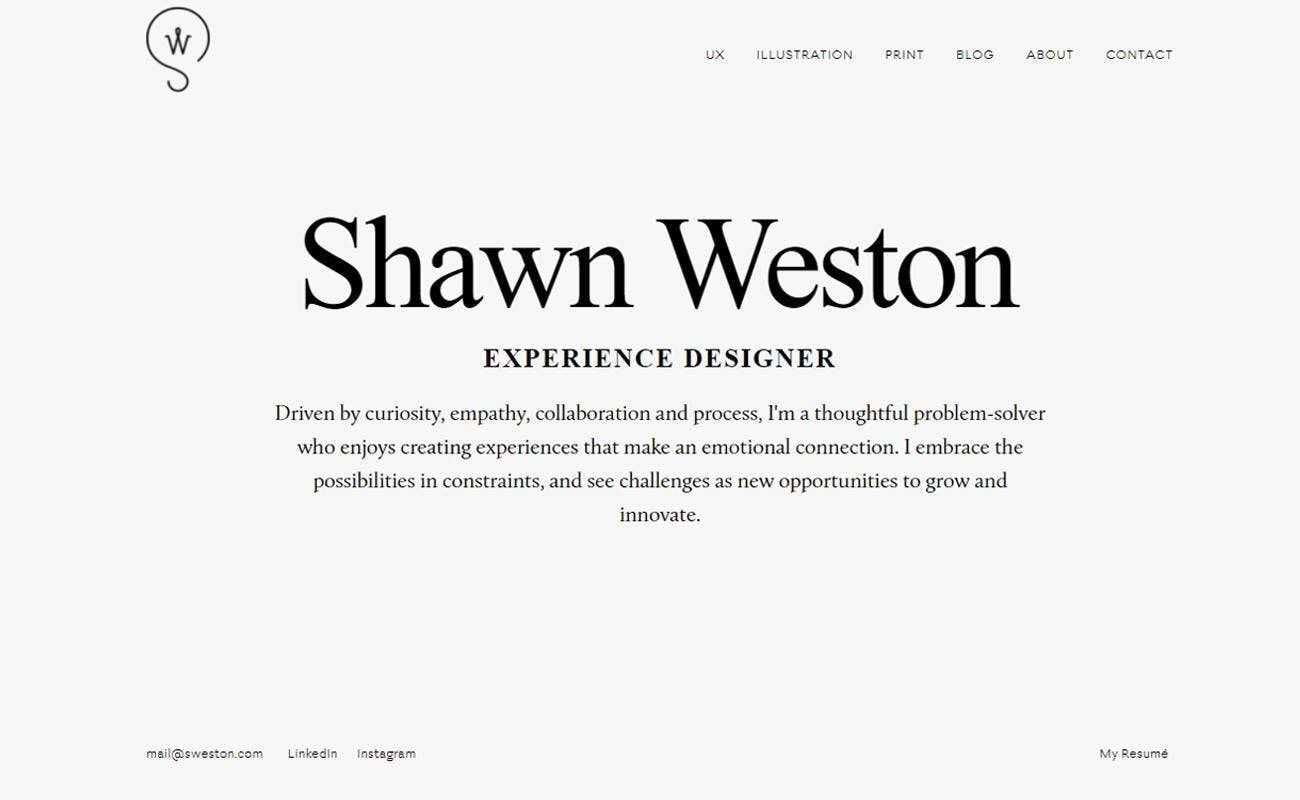 Shawn Weston is an award-winning designer, creative director, and innovator in print and digital media with more than 15 years of experience. He enjoys creating experiences that make emotional connections and finds inspiration and drive through constraints and new challenges. 
9. Elizabeth Lin 
> Website 
> LinkedIn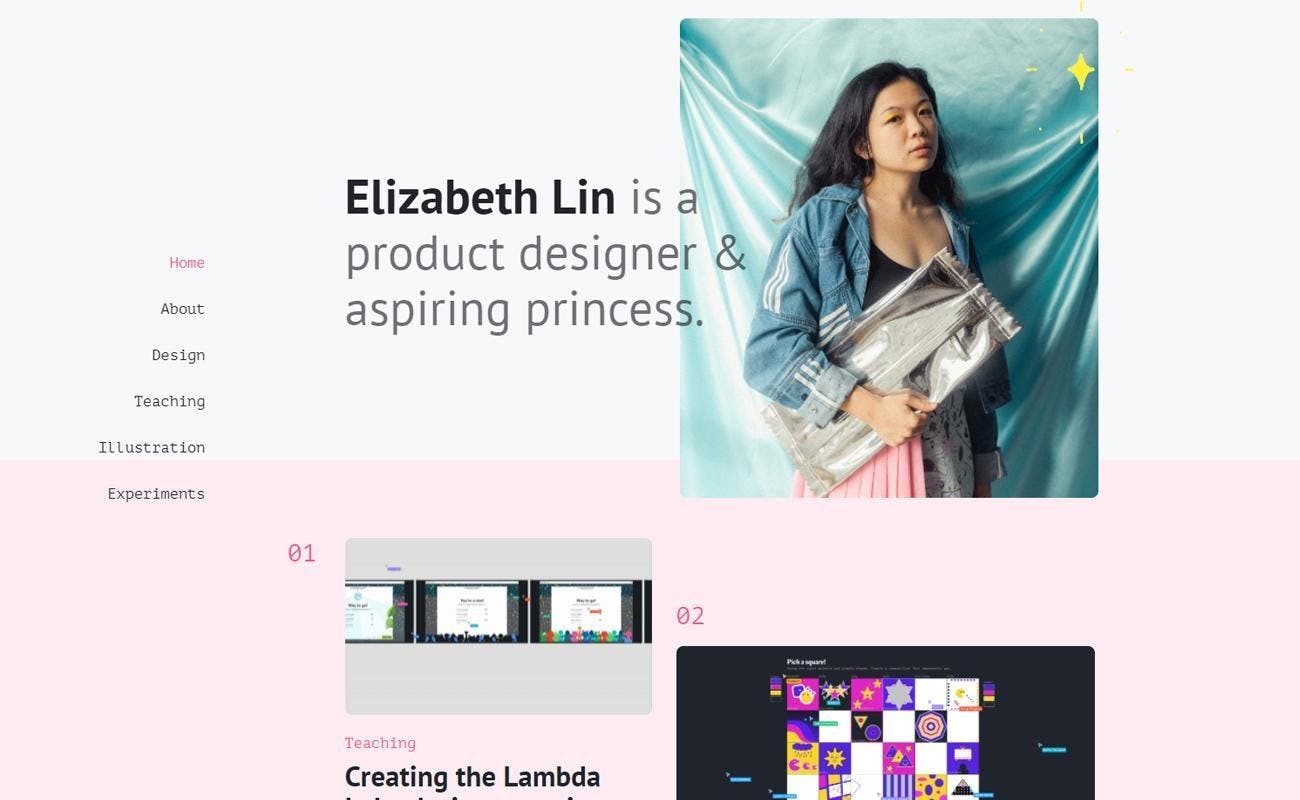 Elizabeth is a UX designer and educator with a soft spot for designing everything about education. Her style is vibrant, playful, and colorful, yet conveys information clearly and efficiently. She is currently employed as a designer at Primer and has previously worked at Khan Academy, Lambda School, and UC Berkeley. 
10. Jonathan Patterson 
> Website  
> LinkedIn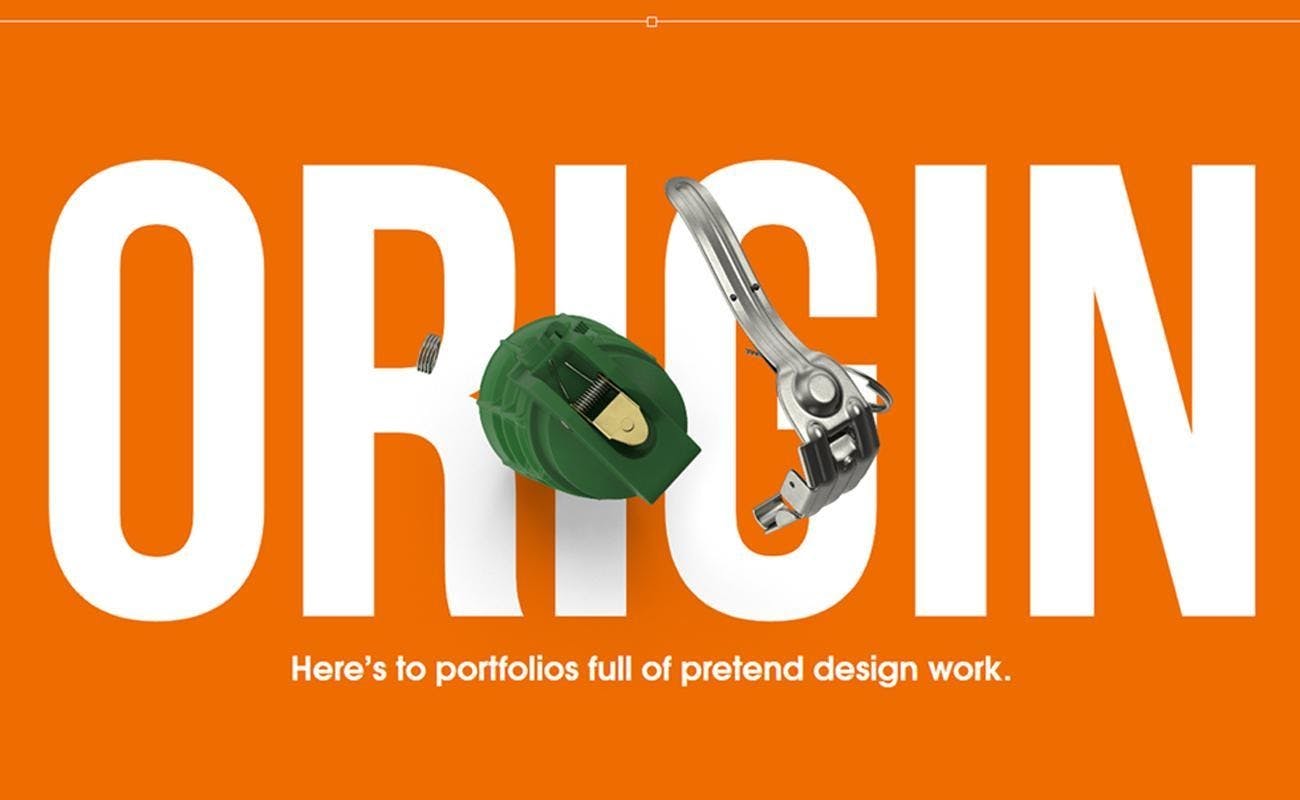 A Detroit-based freelance designer, Jonathan Patterson introduces himself through an unusual, vibrant, and humorous portfolio. Jonathan packs an impressive set of skills and work experience, particularly with data-driven products, and a BFA focused in Visual Communications from Kendall College of Art and Design. 
11. Woo Bryant 
> Website 
> LinkedIn 
Woo Bryant is a designer from the Chicago area. She used to be a cook before her UX/UI design days. Now, she is a freelance art director working with companies such as RazorfishHealth, The National Association of Women Lawyers, the Nova Collective, and Creative Circle. Her experiences outside UX give her an authentic approach to program design and direction. 
12. Havana Nguyen 
> Website 
> LinkedIn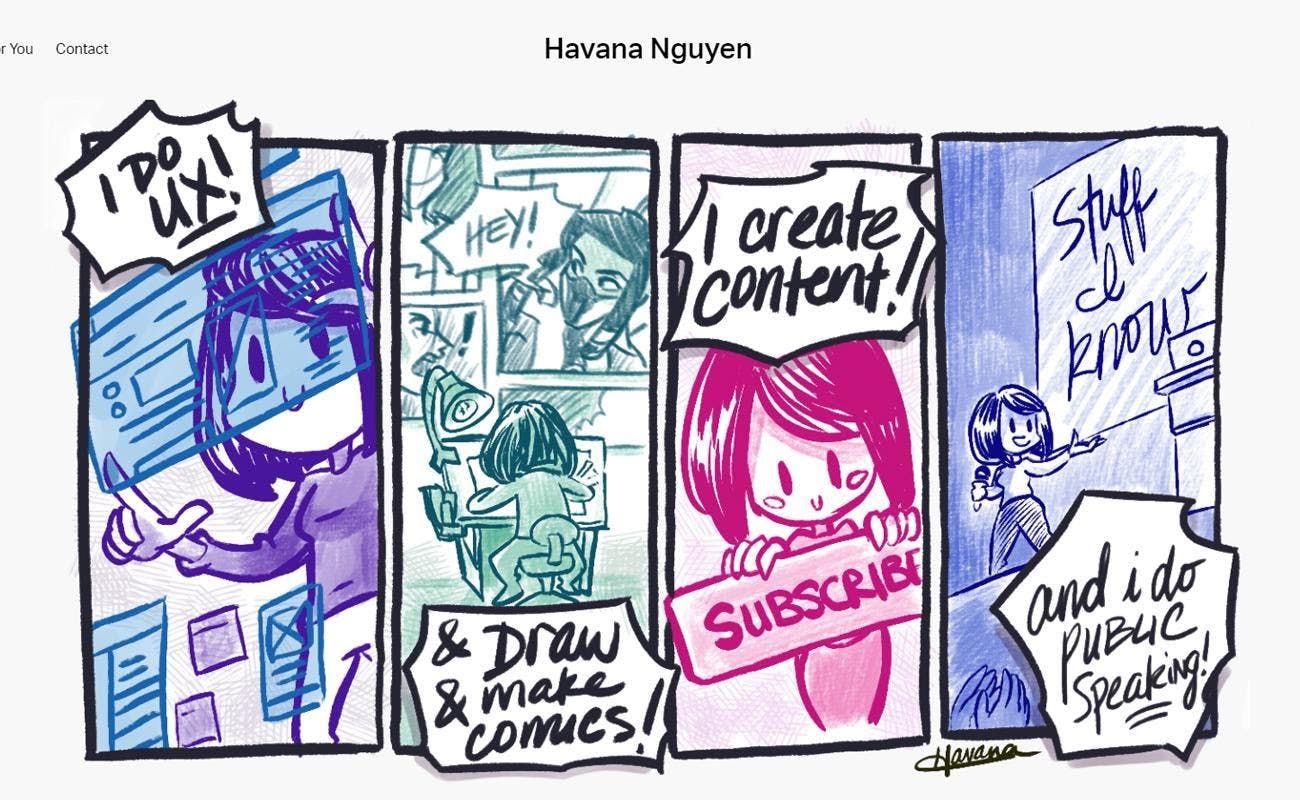 Havana Nguyen is a UX Designer at Florence Healthcare specialized in Interaction Design. She is a writer for UX Design Collective and UX Planet, has a Youtube series on career, and does illustration and comics. She has previously run a graphic design business and worked as a consultant at a software company.  
13. Eric Hanson 
> Website  
> LinkedIn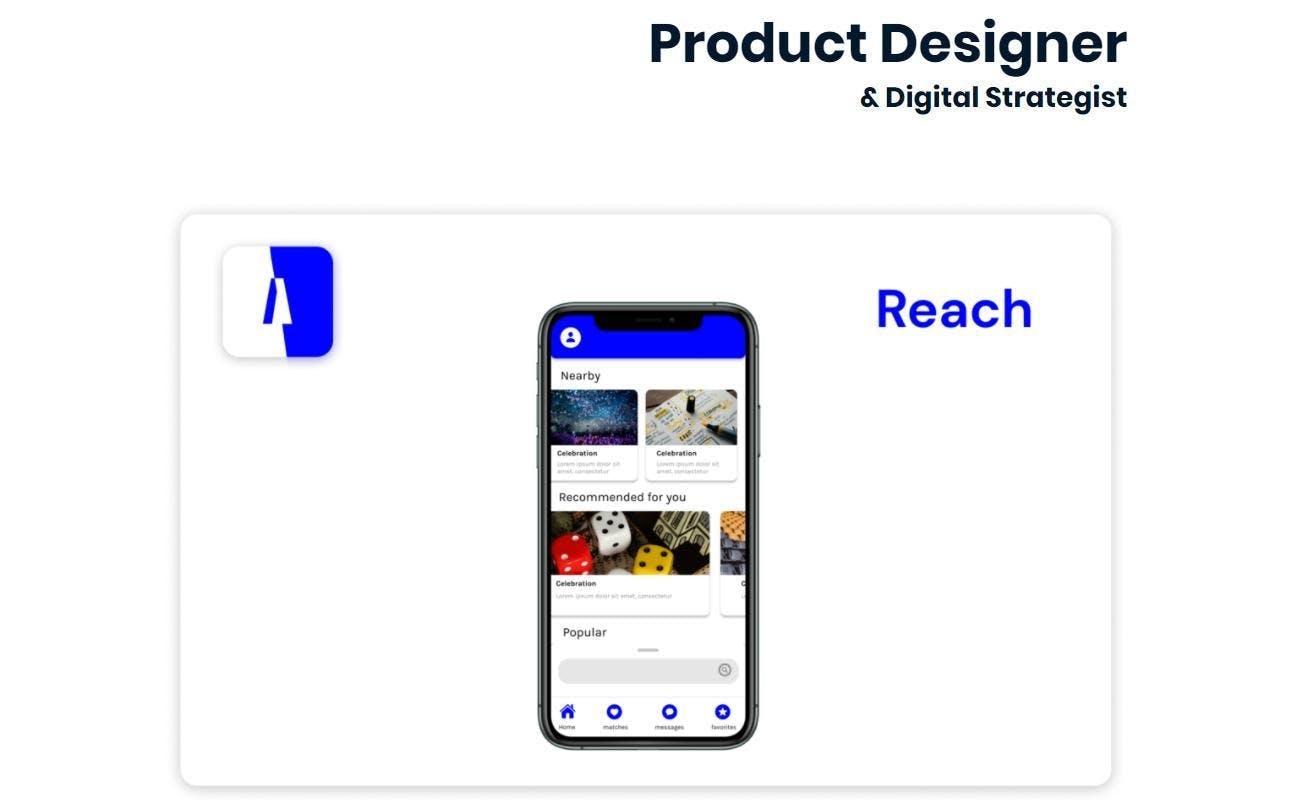 Eric William Hanson started by pursuing a film career, but along the way, he found his calling elsewhere. So, now, he is a designer and a researcher. His previous experience in photography, film production, and graphic design are seamlessly integrated into his visual style. Currently, he focuses on the UX aspect while furthering his education at the University of Toronto. 
14. Aleksi Tappura 
> Website  
> LinkedIn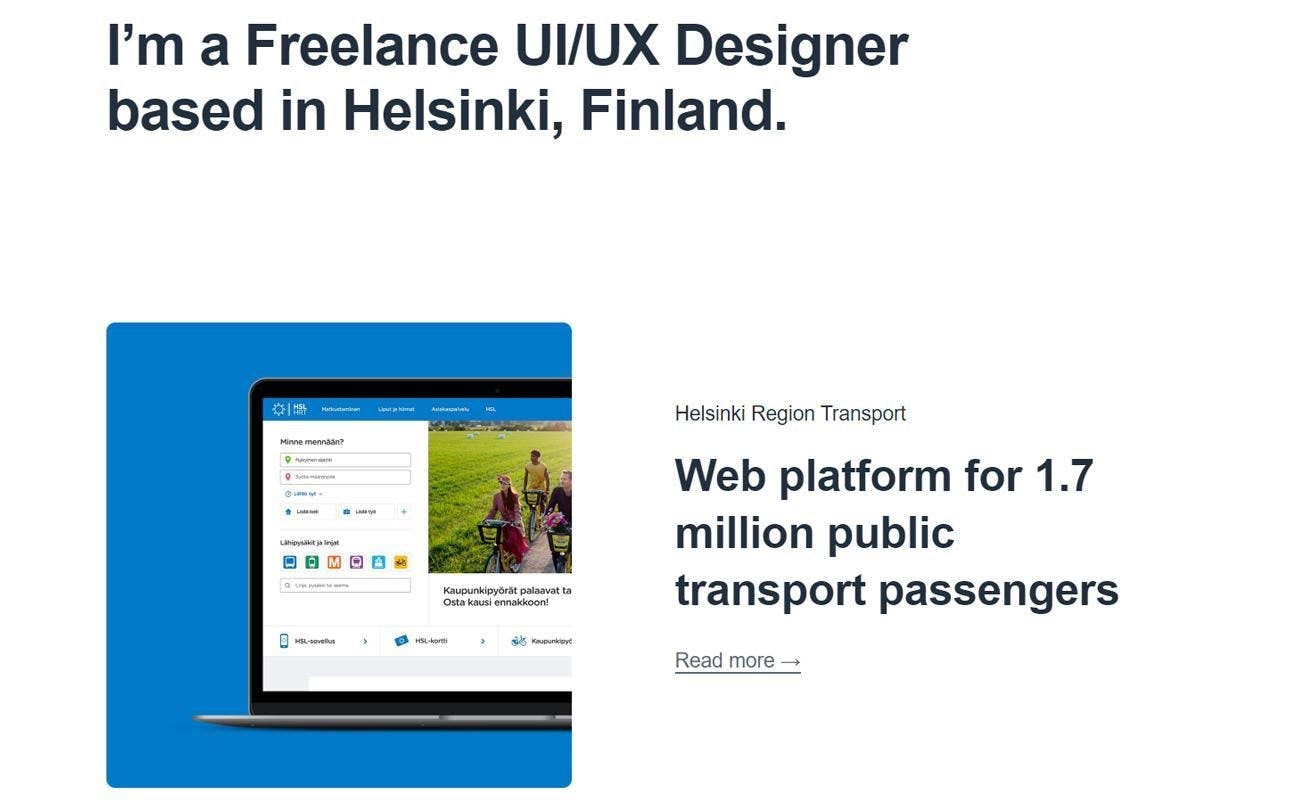 Aleksi Tappura is a UX designer specialized in prototyping with more than 7 years of experience as a design professional. Aleksi undertakes mostly projects that have a positive impact on the surrounding society and the environment, in addition to the business in question. His use of clear, crisp typography makes for comprehensive and easy-to-use UX. 
15. Jason Yuan 
> Website 
> LinkedIn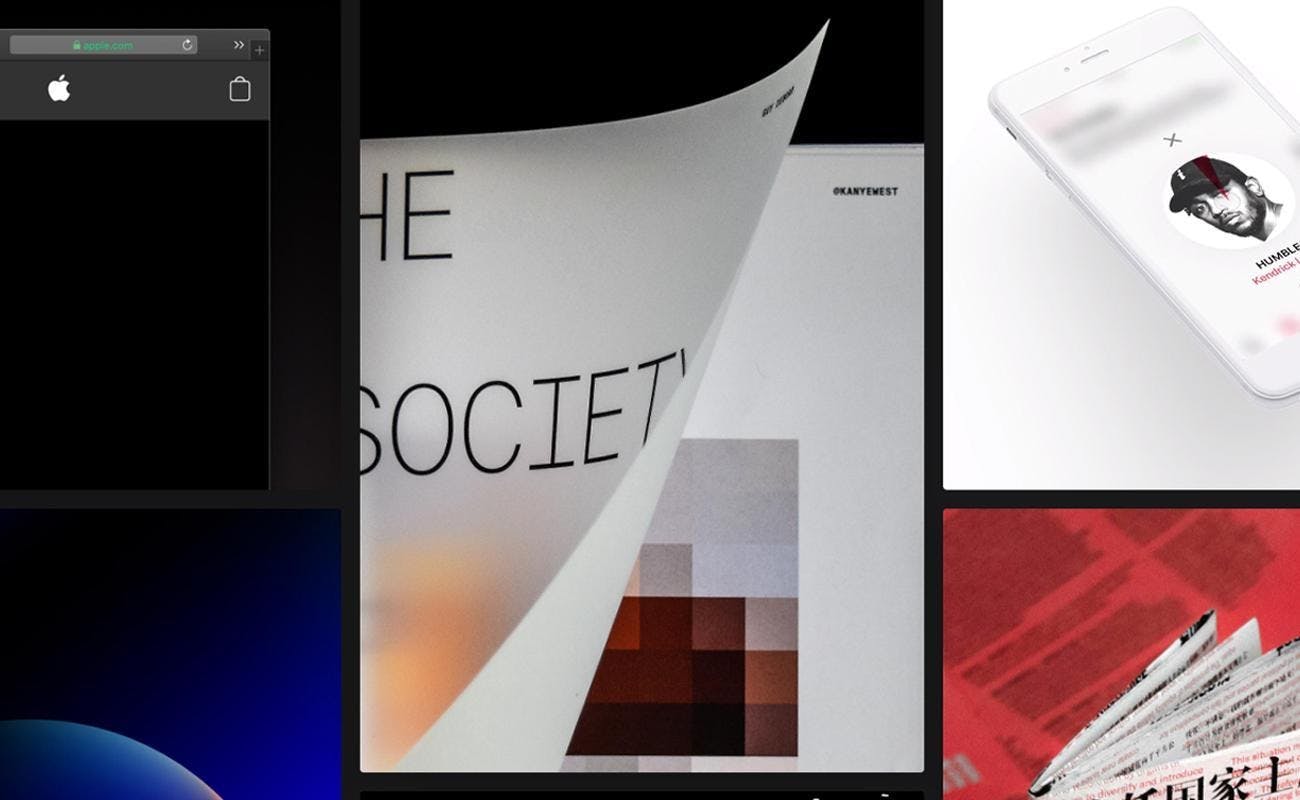 Jason is, first and foremost, an interaction designer and a kinetic typographer. Having studied Graphic Design at RISD, his work ranges from choreographing kinetic type for Klim Type Foundry, to prototyping operating systems, like MercuryOS. Last but not least, Jason has a background in theatre and a love for the arts.  
16. Daniel Korpai 
> Website 
> LinkedIn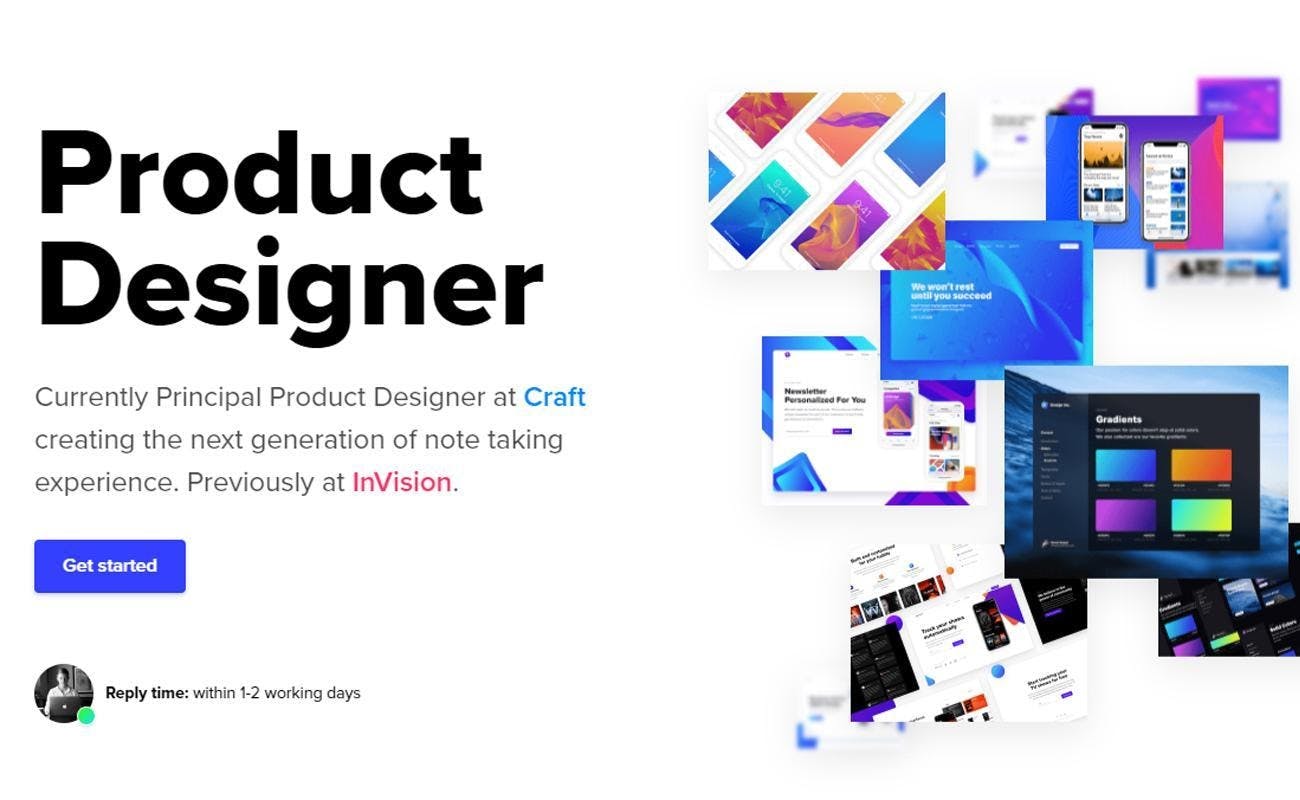 Daniel Korpai is a freelance UI/UX designer with an educational background in international business and marketing psychology. Daniel is passionate about building and designing products that will help you in growing your business. Currently, he is the Principal Product Designer at Craft, where he creates the next generation of note-taking experience. 
17. Nat Studio (Natalia Mejía-Saldarriaga) 
> Website 
> LinkedIn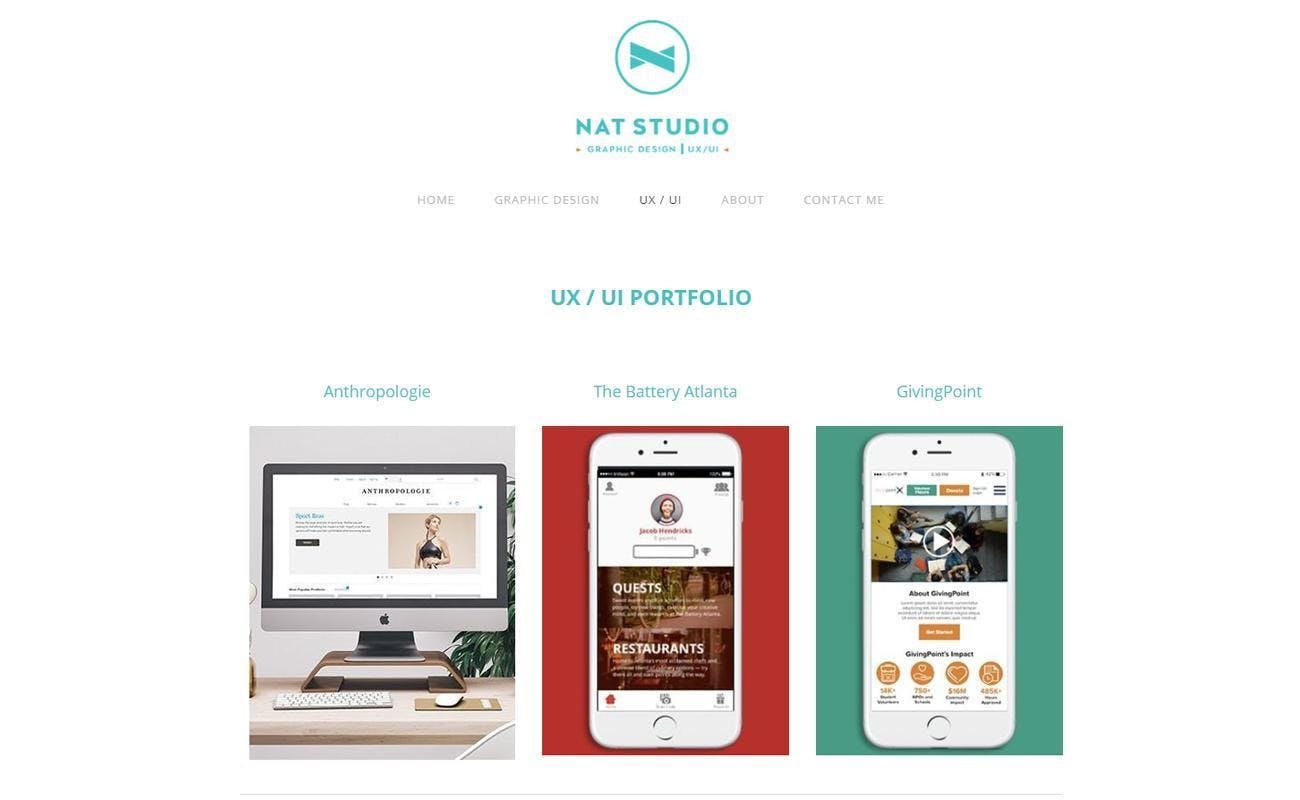 Natalia graduated from the Art Institute of Atlanta and still lives in Atlanta. Her services include eye-appealing Graphic and UI/UX Design, and user-friendly problem resolution. As a matter of fact, she is passionate about solving complex functionality puzzles of user experience design, while creating stunning user-interface designs. 
18. Finna Wang 
> Website  
> LinkedIn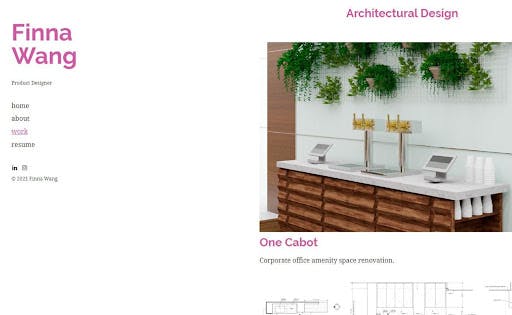 Finna Wang is a product designer with a keen eye for detail, honed by her previous experience as an architectural designer for residential and commercial renovations. Currently employed at WeVidIt, Finna's work harmonically merges her interior design background with practical design solutions. 
19. Andrew Couldwell 
> Website  
> LinkedIn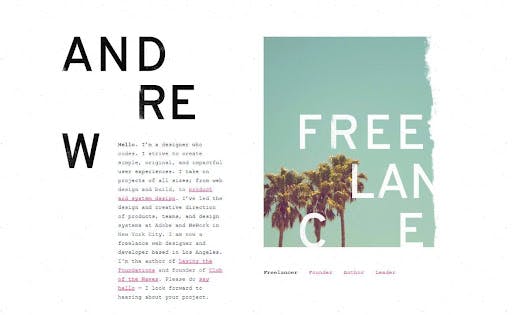 Andrew is a freelance web/ product designer and front-end web developer with 18 years of professional experience. He is currently based in LA. Andrew has worked for Adobe and WeWork, leading the design of a new product for the former while establishing digital brand guidelines and design systems for the latter. He's also written a book on design systems. 
20. Olivia Truong 
> Website 
> LinkedIn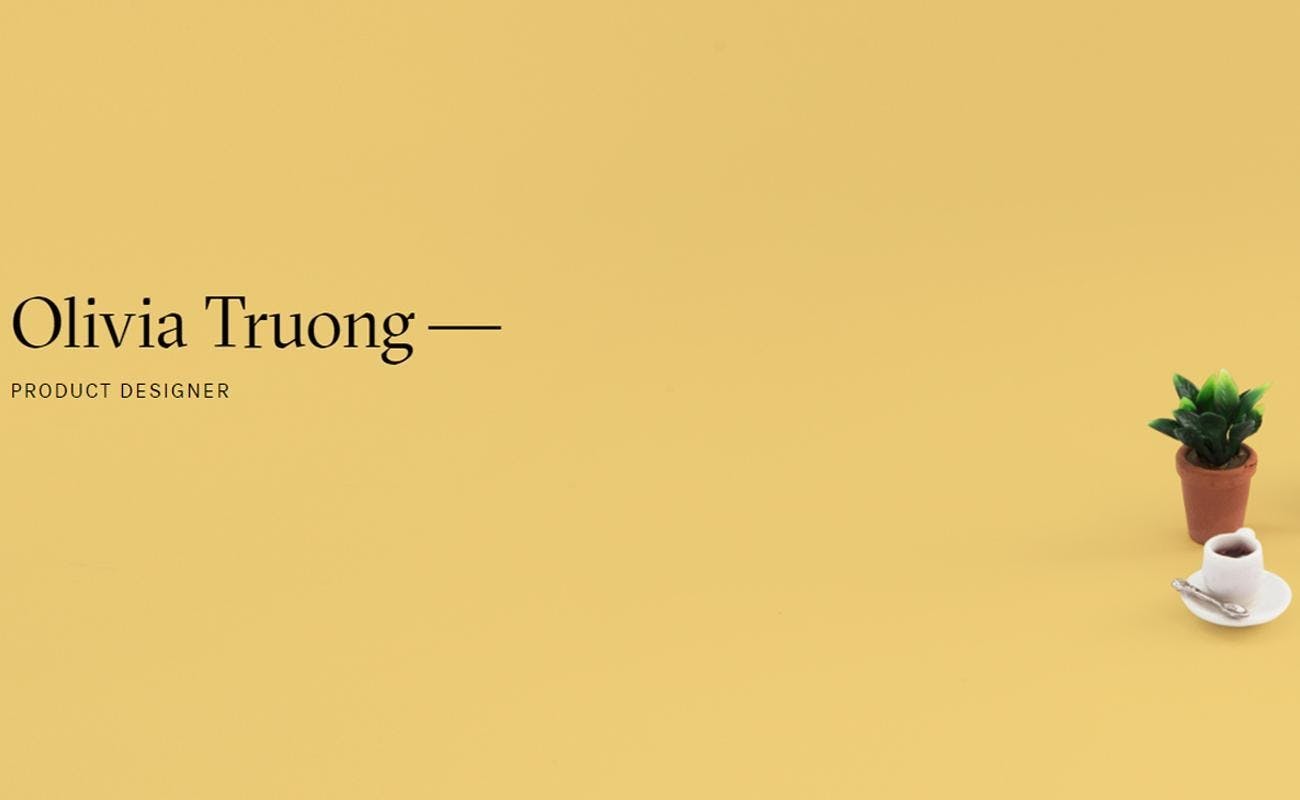 Hailing from Toronto, Canada, Olivia guided design on several key features for the event hosting and event marketplace website, Universe. Additionally, she has led design for Soapbox (now known as HyperContext), an employee engagement platform, crafting every visual aspect of their brand from scratch. Today, she is a product designer for Hopper.