No matter the uncertainty of the times, one thing remains true. There's a simple power in people coming together, either in real life or just online. That's actually why Quintessential SFT will join Collision 2021, North America's biggest tech conference for startups.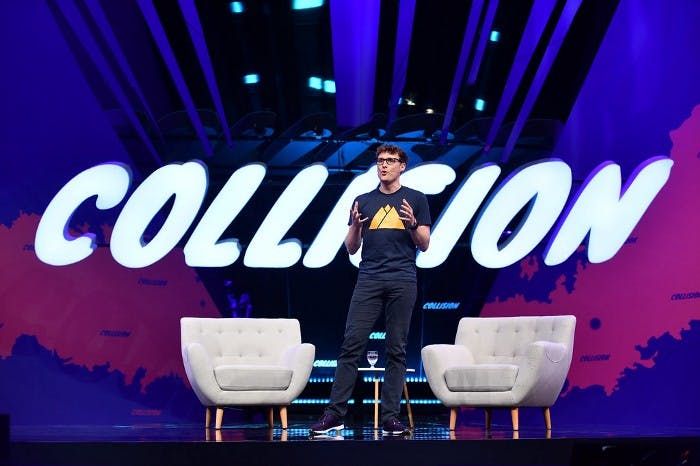 Paddy Cosgrave, CEO, Web Summit, on center stage during the opening night of Collision 2019 at Enercare Center in Toronto, Canada. Photo by Sam Barnes/Collision via Sportsfile
Collision is known as North America's fastest-growing technology conference, as well as the North American version of Web Summit, which is the largest annual technology conference for startups.
Back in 2019, a total of 25,000 people, including 850 investors, attended the Collision Conference.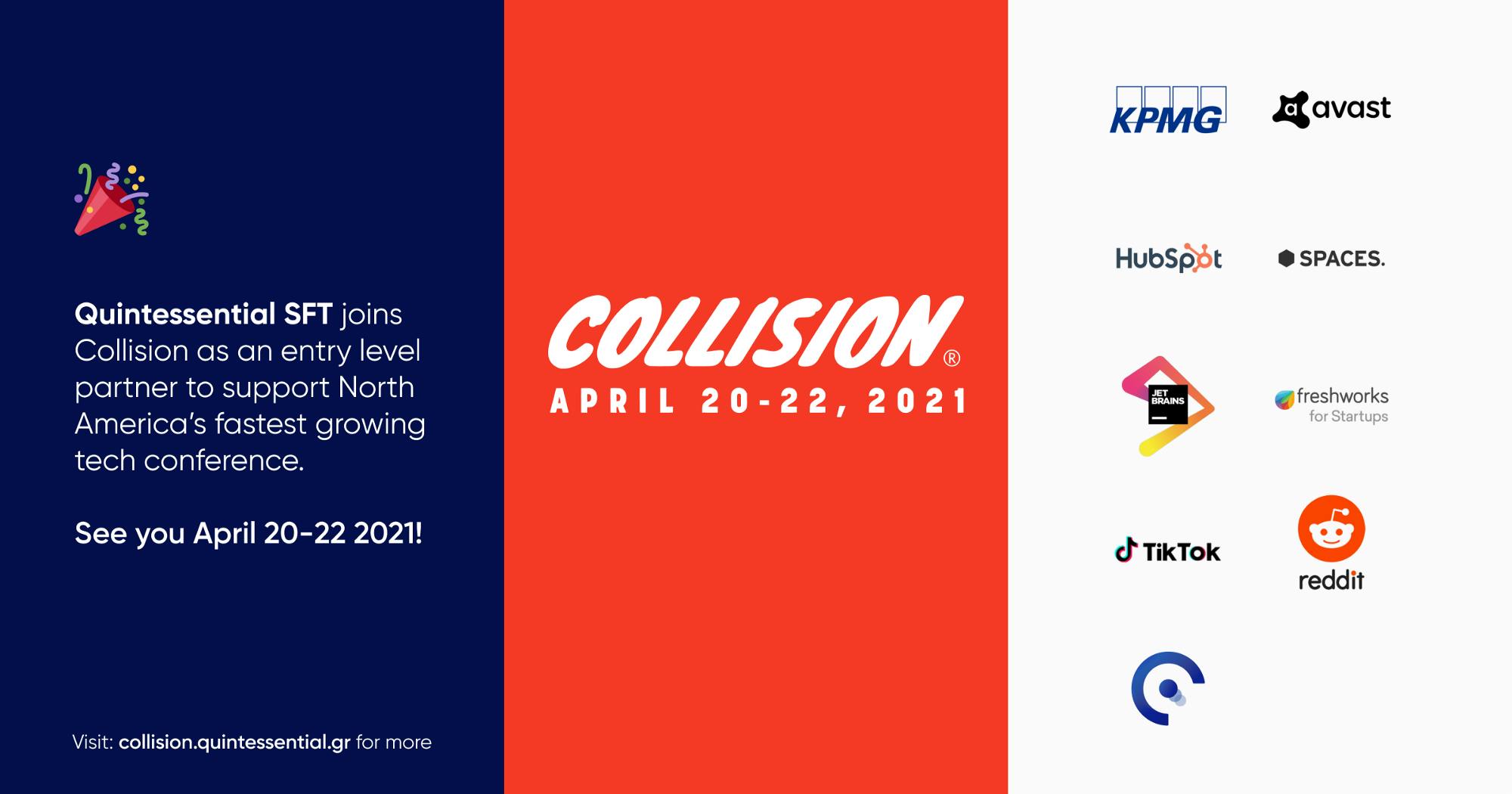 This year due to the COVID-19 pandemic, this year's conference will be held online from April 20th to 22nd. The event will welcome more than 1,250 startups and 40,000 attendees, 1,000 investors, from over 100 countries, and a wide range of versatile speakers from Ryan Reynolds, Mark Ruffalo, Cindy Crawford to Jen Wong (Reddit), Bill Thomas (KPMG), and Hayden Brown (Upwork).
We will be there as partners of Collision 2021, to expand our business abroad as well as to network with investors, partners, and potential clients.
Quintessential SFT

Quintessential SFT was founded in 2018
Quintessential SFT is a Digital product agency. We build uncompromising web and mobile digital products following a widely holistic approach from ideation to research and from design to development with just a goal: To deliver bold experiences.
Also, we tend to write a lot about design, development, and more, you can check our thoughts on the rest of our Blog.
See.You.There
Oh, and one last thing, feel free to do this questionnaire and get instantly a 25% OFF your next Big Project. 😉